Regular price
Rs. 500.00 INR
Regular price
Sale price
Rs. 500.00 INR
Unit price
per
Sale
Sold out
Natural Amethyst Crystal Bracelet Benefits Include: Meditative and calming stone which works in the emotional, spiritual, and physical planes to promote balance and peace.

WHY BUY IT?🤔 Healing Properties, Powers & Benefits
💎The ancients wore amethyst to prevent them from overindulging in alcohol. Amethyst has strong protective properties and guards against psychic attack. Drinking excessive alcohol opens one up to attacks from negative entities, and wearing amethyst shields against such attacks and helps one to stay sober
💎Amethyst can also assist in overcoming addictions to cigarettes, drugs, and other habits.
💎Works with the third eye, crown, and upper chakras
💎It was also reputed to control evil thoughts and increases intelligence. It initiates wisdom, greater understanding, psychic ability and intuition.
💎It's known as a stone of comfort for those grieving the loss of a loved one.
💎It is also used to eliminate impatience and provides Sleep support.

HOW TO USE the Amethyst Crystal Bracelet?
- You can place them in the bedroom, living room, car, bathroom, or even in a meditation room to enhance positivity.

FACTS/ History of Amethyst Crystal 😯
✅The ancient Greeks wore amethyst and carved drinking vessels from it, in the belief that it would prevent intoxication.
✅Medieval European soldiers wore it as protection in battle, believing that amethyst heals people and keep them cool-headed.
Bead Size: 8 mm
Shipping & Returns

- Free Shipping on all domestic orders
- To know more about returns please read our returns policy in our 'Store policy' tab.
Care Instructions

- Clean with dry sponge or cotton by simply dabbing over it with light pressure.
- Store carefully in plastic box after use.
- While travelling when you pack your jewellery, make sure nothing heavy weighs over it.
Share
View full details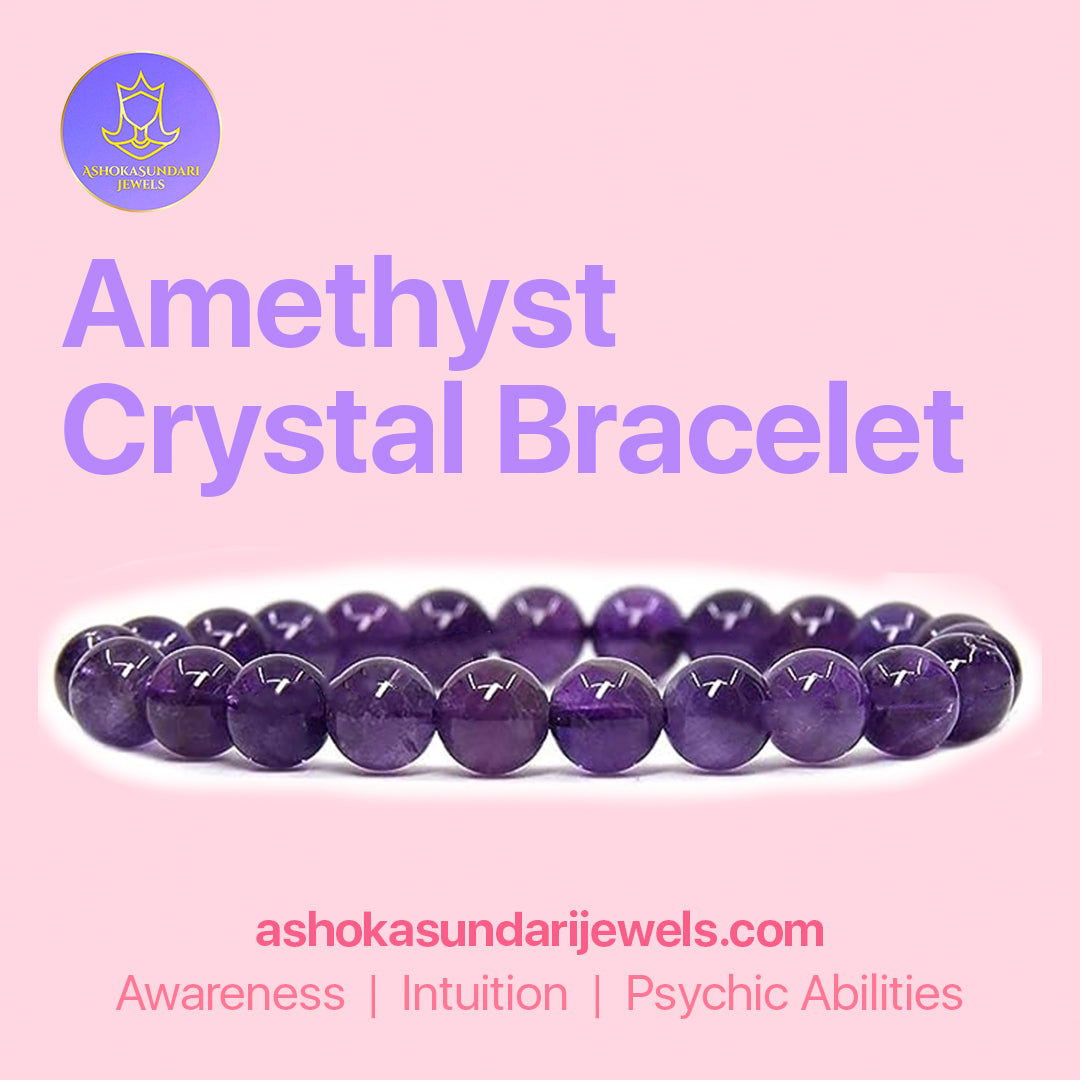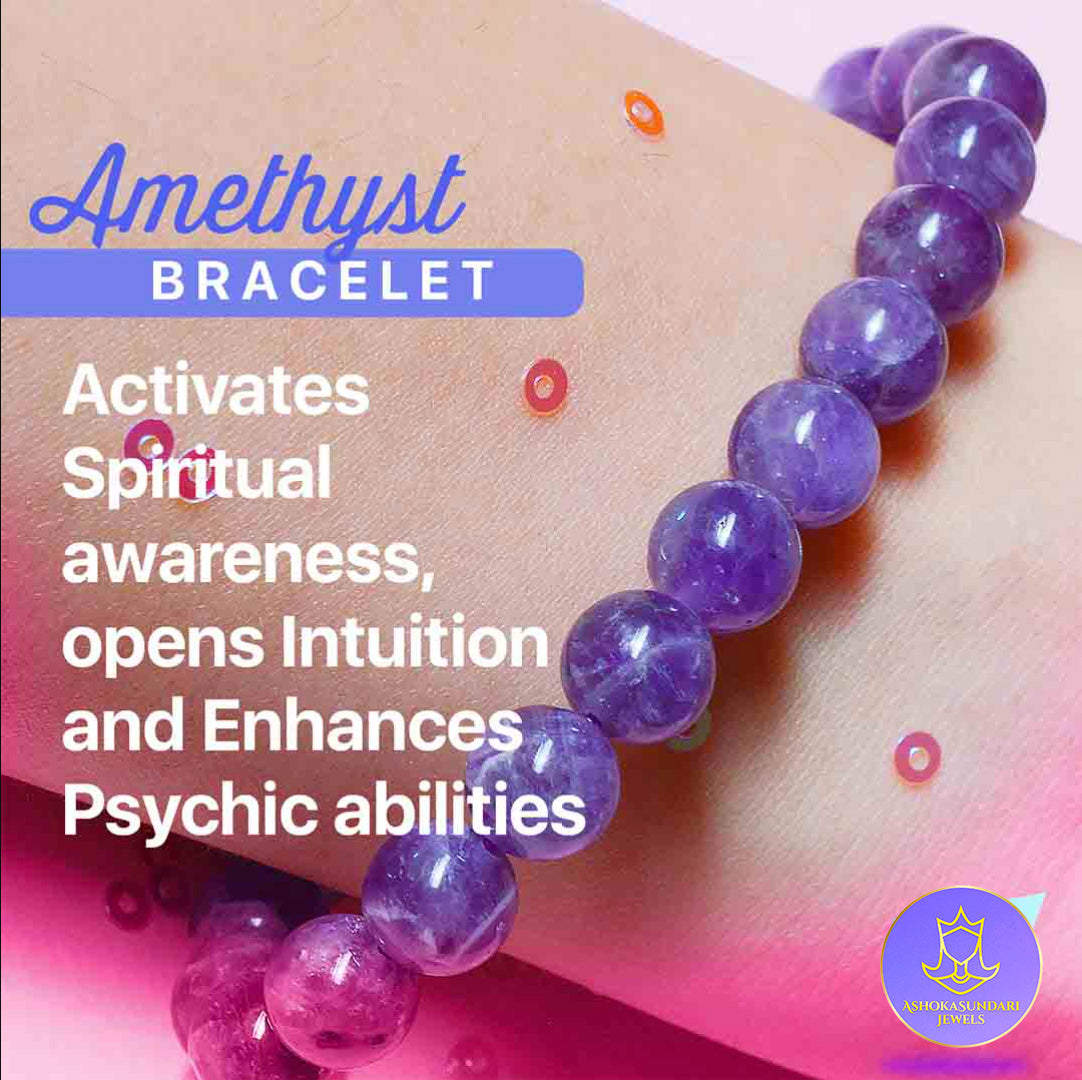 Free Shipping

Hassle Free - Free Shipping on all Domestic orders in India

Celebs

From Princess of Jaipur Diya Kumari to IPL Cricketer Ramandeep Singh, our Jewellery is the talk of the country!