Regular price
Rs. 700.00 INR
Regular price
Sale price
Rs. 700.00 INR
Unit price
per
Sale
Sold out
GUESS WHAT crystal geeks?! Did you know there exists a BLUE version of the Tiger's Eye? Yes, it also goes by the name Blue Hawk's Eye Crystal. This unknown gemstone also known as the blue eye crystal "the all-seeing all-knowing eye" of Ra has unbelievable benefits. Linked with the throat and third eye chakra, it will navigate true potential and guide through the hidden opportunities along the way. With its rich shades of blue, these dual abilities are able to generate powers and energies that no other stone can mimic. Now isn't that mesmerising? 
Healing Properties, Powers & Benefits of Blue Hawk's/Tiger's Eye Crystal Bracelet
This crystal can passively generate increased intelligence while slowly unlocking your unique third eye abilities.
Opportunities and new beginnings will attach to you like a magnet when working this stone.
The gemstone is believed to help improve eyesight, reduce eye strain, and relieve sore throats.
A bracelet made of this stone will strengthen your focus and help you reduce anxiety.
It will help take responsibility rather than blaming others.
This crystal can heal from psychosomatic illnesses, this can be the real condition of many physical conditions which have their origin in trauma and emotional disturbance or in abusive experiences.
This crystal's energy will attract a steady flow of money into your home or business. 
History of Blue Hawk's/Tiger's Eye Crystal Bracelet
Blue Tiger's Eye has held profound significance, there are beliefs of ancient Egyptians that it was frequently used in the creation of amulets, including those embodying the protective essence of the sun god Ra, serving as a shield against malevolent spirits and negative forces, which is why it also has another name "Eye of Ra".
The Middle Ages and the Renaissance made use of the crystal by harnessing them by skilled artisans who crafted exquisite rings, pendants, and various forms of jewelry.
During medieval Europe, Blue Tiger's Eye held a mystical reputation, believed to possess extraordinary powers that safeguarded against negative influences and it helped in attracting good fortune. It became cherished as a potent talisman, renowned for its ability to ward off evil energies and usher in positive blessings.
Shipping & Returns

- Free Shipping on all domestic orders
- To know more about returns please read our returns policy in our 'Store policy' tab.
Care Instructions

- Clean with dry sponge or cotton by simply dabbing over it with light pressure.
- Store carefully in plastic box after use.
- While travelling when you pack your jewellery, make sure nothing heavy weighs over it.
Share
View full details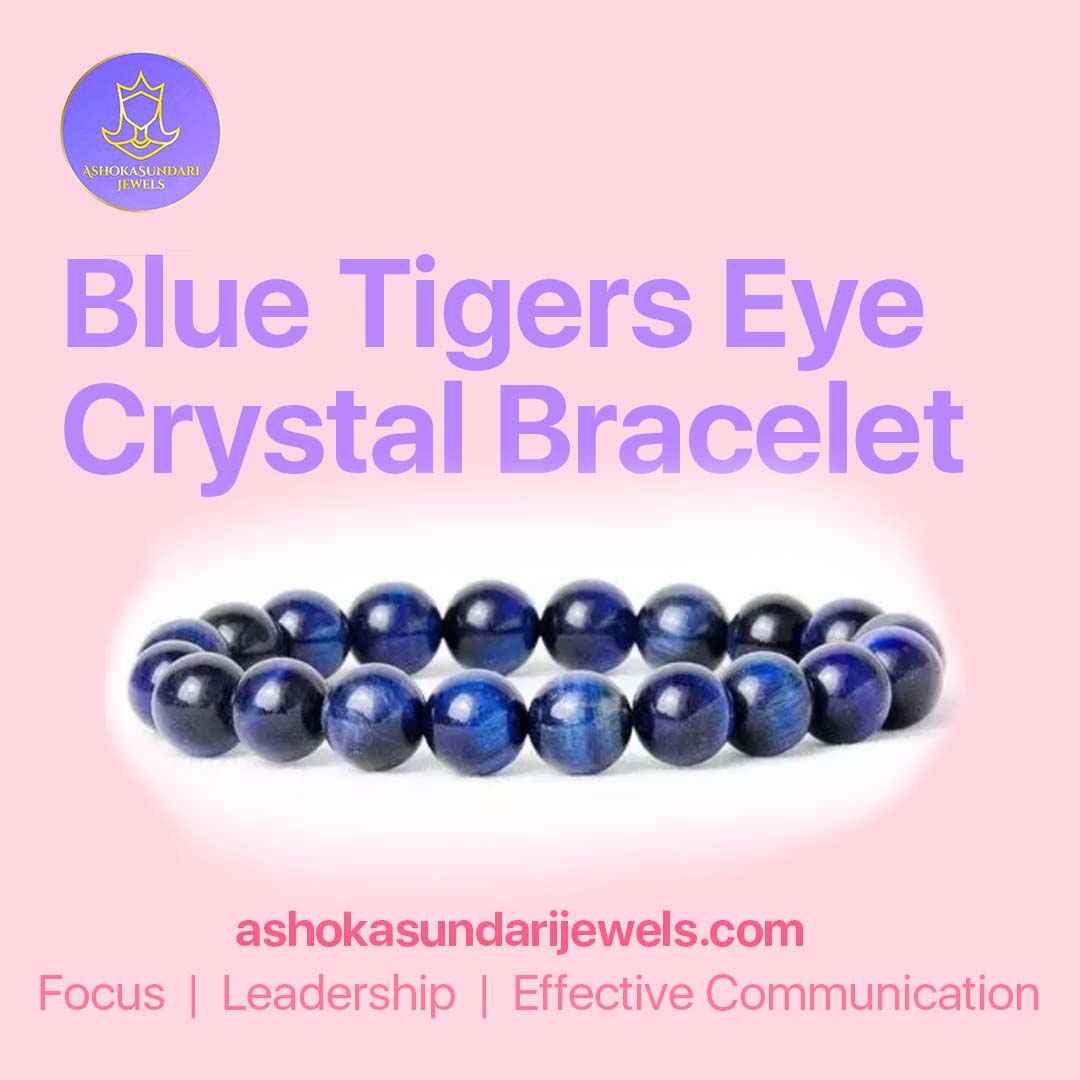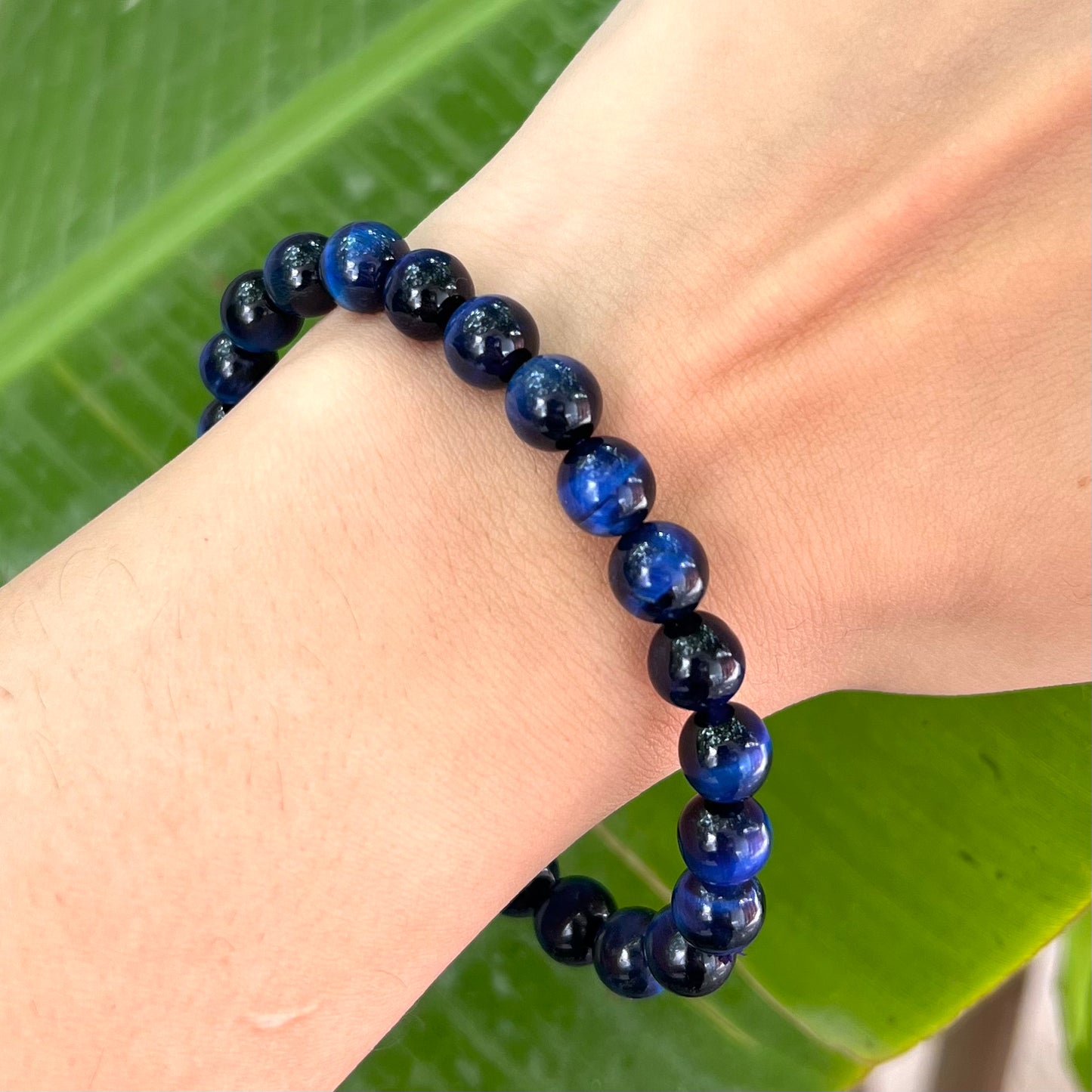 Free Shipping

Hassle Free - Free Shipping on all Domestic orders in India

Celebs

From Princess of Jaipur Diya Kumari to IPL Cricketer Ramandeep Singh, our Jewellery is the talk of the country!